You deserve the best! For all Commercial, Residential Paint Services Duluth, MN
The Perfect Paint Job – Every Time!
Bester Painting LLC. is your Best choice for a Professional premium painting contractor!
From the initial consultation through the final steps our vast knowledge of products and applications combined with a team of skilled craftsman help us to achieve our goal of 100% client satisfaction. Our years of experience in making commercial and residential buildings shine inside and out, you can count on us to make your house or office building look like new.
Want to visualize paint in your room or upcoming project? Click on the link below to the Sherwin-Williams Visualizer and your dreams become Visual!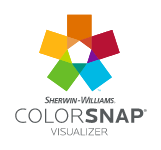 A Variety of Expert Painting Services
We're professionally qualified to handle any job, inside and out, commercial or residential. We have experience working with a variety of paint types and have a thorough understanding of concrete, brick, stucco, plaster, drywall, metal and wood surfaces. We are trained and skilled at application techniques for all of these paint types and surfaces.
Throughout the entire process, from stripping surface preparation, to our final coat of paint and everything in between, we promise to give your residential or commercial paint job the utmost care and provide you with a high-quality service. There isn't a job that we are not qualified to handle, and we'd love to prove it to you.
Duluth Stove and Fireplace
We typically powerwash to remove any residues that would prevent adhesion and then scrape all loose paint and begin the repainting process. If the Prep isn't done right you will end up with issues!
Is there a warranty on your work?
Yes, absolutely! We provided a 2 year warranty from defects of our products along with the paint covering warranty.
Can you do paint and/or stain?
Yes, we apply all types. We are skilled and trained for all the surfaces we paint.
How long have you been in business?
And are you insured? SInce 2005 and yes, we are absolutely insured!
Professional Painting Contractor Duluth, MN.
Bester Painting is proud to offer our qualified experience of service to the Duluth, MN area!
Bester Painting is the Northlands area's number one choice for dependable, quality minded painting services. As the areas "Best" painting contractor, we've proudly been serving the Northern Minnesota and upper Wisconsin communities for almost two decades.
Bester Painting offers its services to home owners and business owners alike. We are also experienced in handling projects from builders, contractors, home remodeling and construction companies. We are dedicated to our customer from all over the Duluth, MN area. These areas include: Cloquet, MN; Proctor, MN; Hermantown, MN, Esko, MN; Moose Lake, MN; Grand Rapids, MN; Two Harbors, MN; Tofte, MN; Lutsen, MN; Superior, WI and many more!
Contracted painting for interior & exterior projects from smaller residential properties to large commercial locations!
Our professional painting projects are in all sizes, interior and exterior for small residential jobs to large commercial jobs. No matter the size or scope of work all our projects are met with professional, neat and courteous results. All projects are supervised and overseen by Tom Bester (owner) for personalized service. Our painters operate under strict guidelines to ensure your interior or exterior painting needs are handled properly. If you require residential house painting or commercial painting we at Bester Painting are proud to offer our services. The interior and exterior painters in our company will make sure your home or business is undisturbed other than a new quality finish.
Bester Painting is the Northland area's number one choice for dependable, quality minded painting services. As the areas "Best" painting contractor, we've proudly been serving the Northern Minnesota and upper Wisconsin communities for almost two decades.
What people say about us!
Bester Painting recently painted my garage. I was running out of time in our all too common, super short northland summer. Because fall was fast approaching, I decided to make the call to Bester Painting. What a great idea!! They were professional, curious, and very efficient!
Tom, just wanted to thank you so much for the excellent paint job in our kitchen/family room. I can't believe how quickly you and Jeremy got it done and with such perfect results. Just outstanding. Thanks, too, for getting it done so soon after giving me the quote. I'm glad you had a bit of an opening.
Tom, the guys did a great job! Thanks! Please let me know the shade of white that was used on the trim.
Learn More About our Paint!
We use Behr paint, along with a selection of Sherwin Williams and Benjamin Moore. Looking for an environmentally friendly option? We offer green products! Is the environment important to you? We will complete your paint project while using zero VOC colorants!
Single story homes starting at $1,995! *Call for details